So today in Man Candy I have a special double feature. For the first time ever these gridiron hotties duke it out over a much less important, tho equally entertaining matter-- who's hotness reigns supreme. Brady v. Manning!
First up is Tom Brady:
He sure looks hot in his football gear but sometimes they photoshop him a little too much. Hey, nobody's perfect, right? If this whole football thing doesn't work out he sure has a modeling career to fall back on.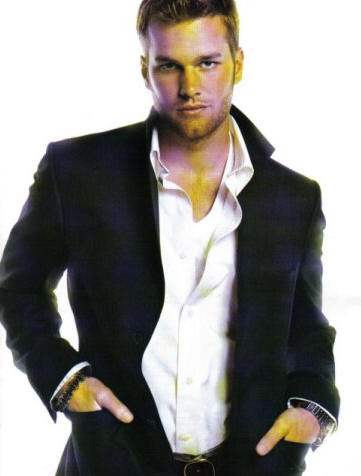 Now it's Eli Manning's turn to wow us. On the field...

...and off the field. What a cutie! Tho Brady has much more classic good looks, Manning ups the cuteness factor. I'd definitely pick him over Brady for a cuddle :)


Ok, so who won. I'm going to leave this one up to you, ladies (and gentlemen?). I know who I'll be rooting for this evening.